Assistant Minister Vladimir Marić on an official visit to Mexico
16. Jun 2022.
Assistant Minister of Foreign Affairs for Bilateral Cooperation Vladimir Marić visited Mexico on the occasion of the Sixth Bilateral Political Consultations which were held between the Ministry of Foreign Affairs of the Republic of Serbia and the Secretariat for Foreign Affairs of Mexico. On the Mexican side, the political consultations were led by Undersecretary for Foreign Affairs of Mexico Carmen Moreno Toscano.
The most important aspects of bilateral relations between the two countries were discussed at the meeting, and during a cordial and friendly conversation, it was stated that there was room for further improvement of the cooperation in all areas of common interest.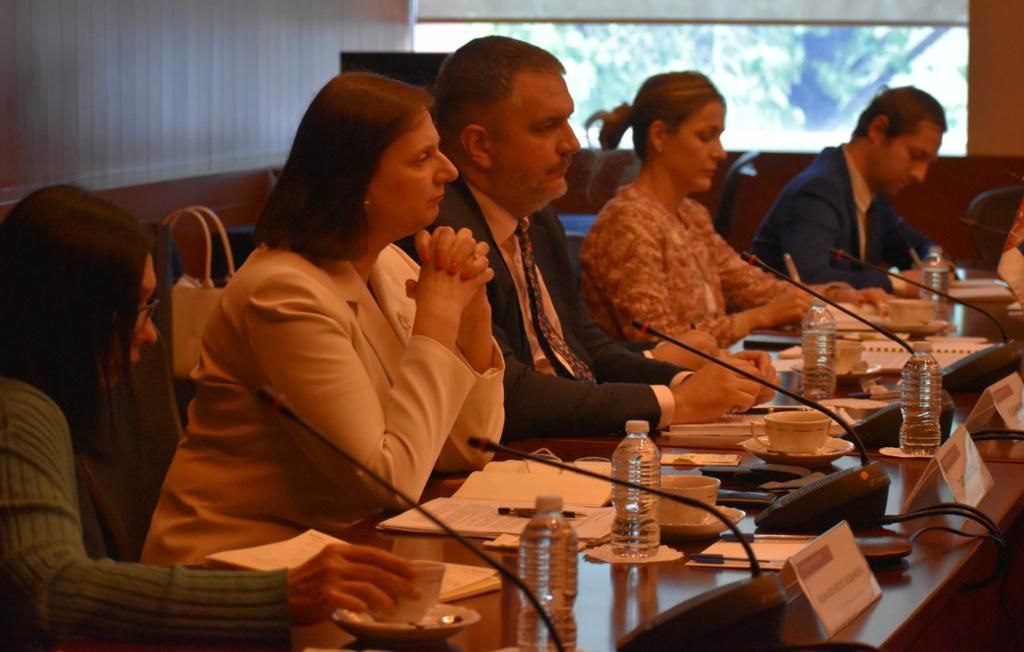 The cooperation in the field of economy and trade was particularly emphasised, and the possibilities for deepening and diversifying these relations were considered in the given context.
The importance of maintaining continuity in the political dialogue between the two countries was highlighted, and the interlocutors exchanged official invitations to make high-level visits in the coming period.
The interlocutors discussed the possibilities for improving their cooperation, primarily in the field of agriculture, science and technology, trade, tourism, and IT, underlining the significance of sharing the experiences in the field of supporting their diasporas.
During his stay in Mexico, Assistant Minister for Bilateral Cooperation Vladimir Marić also met with Mexican Minister of Agriculture Victor Villalobos Arámbula, with whom he discussed the existing cooperation between the two countries as well as the possibilities for further development of cooperation in the agro-industry.
At the meeting held between Assistant Minister Marić and Undersecretary for Latin America and the Caribbean at the Secretariat of Foreign Affairs of Mexico Maximiliano Reyes Zúñiga, the interlocutors informed each other about the situation in the Balkans and in Central America and exchanged their views on the topics of global importance.
Assistant Minister Marić also met with Fernando Ruiz Huarte, General Director of the Mexican Business Council for Foreign Trade, Investment and Technology (COMCE), and they stressed the significance of connecting the Serbian and Mexican economic entities and discussed the specific modalities of cooperation between the businessmen from the two countries.
Also, during his stay in Mexico, Assistant Minister Vladimir Marić had a brief meeting with Francisco Favela, Vice President of the Serbia–Mexico Parliamentary Friendship Group in the Chamber of Deputies of the Mexican Parliament. During a friendly conversation, the interlocutors pointed out the importance of parliamentary diplomacy in the context of developing the overall bilateral relations between Serbia and Mexico.